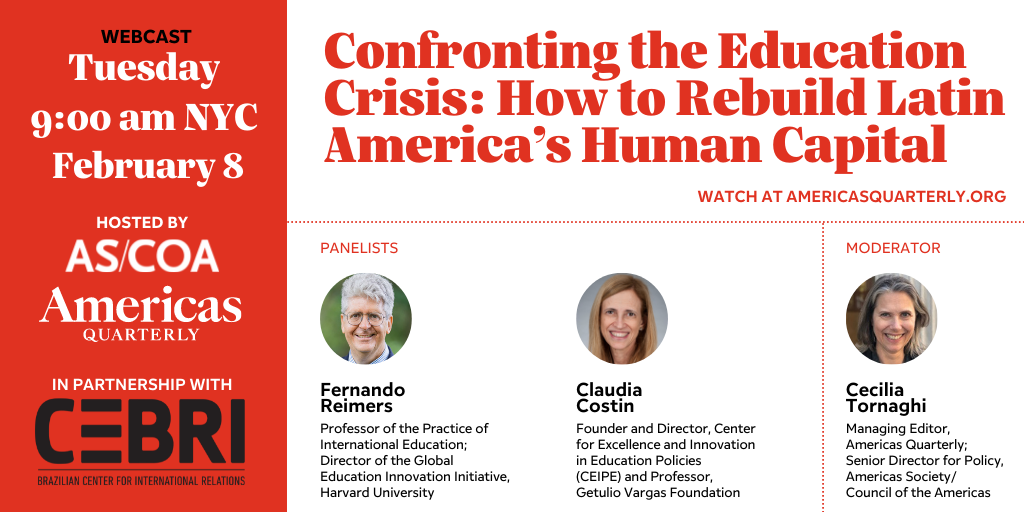 On Tuesday, the 8th of February, at 11 AM (Brasilia time), the Americas Society/Council of the Americas (AS/COA) and Americas Quarterly will host the webinar "Confronting the Education Crisis: How to Rebuild Latin America's Human Capital".
Schools remained closed or partially closed for more than 230 days in Latin American countries since the start of the pandemic. The discussion aims to analyze the effects of this lockdown on the education crisis in the region. Experts will also discuss solutions to resolve the crisis and the role of governments and private sector actors.
The initiative is carried out in partnership with the Brazilian Center for International Relations (CEBRI).
To find out more about the event and watch it live, click here.
Online event: Confronting the Education Crisis: How to Rebuild Latin America's Human Capital
Date: 02/08/2022
Time: 11 AM (BRT)