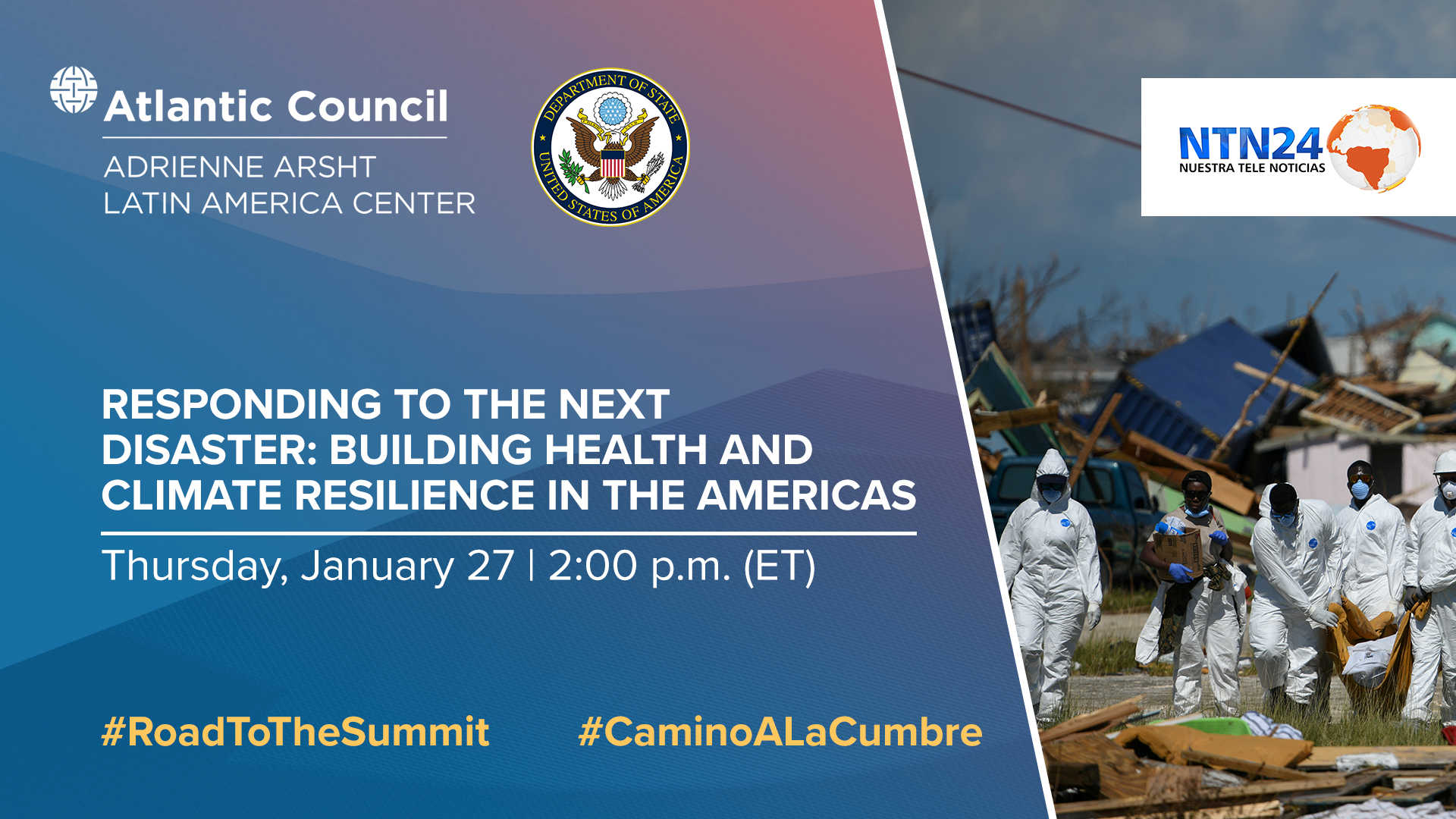 On Thursday, the 27th of January, at 4 PM (Brasilia time), the Atlantic Council and the US State Department are holding the discussion "Road to the Summit. Responding to the Next Disaster: Building Health and Climate Resilience in the Americas".
The central topics of the meeting will be natural disasters and climate change in the context of the pandemic. The purpose of the seminar is to discuss how countries in the Americas can cooperate with each other in dealing with natural disasters and pandemics.
The event is part of the "Road to the Summit Campaign". The Brazilian Center for International Relations (CEBRI) is a partner in this initiative, led by the Adrienne Arsht Latin America Center of the Atlantic Council and the US Department of State, in preparation for the 19th Summit of the Americas, which will take place in the United States this year.
For more information about the initiative and to register for the event, click here.
Event: Road to the Summit. Responding to the next disaster: Building health and climate resilience in the Americas
Date: 01/27/2022.
Time: 4 PM (BRT-Brasilia)